Make your audiobook
in less than 10 minutes.
Fabella Audiobook Builder (FAB) enables you to create audiobooks from text to speech using state-of-the-art synthetic voices from leading providers. In FAB, you can edit, preview and produce an audiobook in a few simple steps at a fraction of the cost of hiring voice actors.
FEATURE SUMMARY
Next-generation AI voices make technology come alive.
Historically, the publishing industry has been skeptical about AI-generated audiobooks, but voice technology has made great strides in recent years. The latest generation of neural voices comes breathtakingly close to recreating the character and cadence of a human voice. While they will never fully replace real voices, they've now become a serious and smart alternative that allows for inexpensive and lightning quick audiobook production. Fabella Audiobook Builder offers access to a curated selection of hundreds of state-of-the-art AI voice actors by the best third party providers.
A powerful companion tool for manuscript review.
Fabella can also be used in-house by editors, publishers and others who need to digest large volumes of text in their daily work. You can effortlessly queue up multiple manuscripts for rendering to audio, and retrieve them later for listening on the go – it's multitasking-friendly and it gives you a good sense of how the material would play in audiobook form. It's also ideal for independent authors who want to publish their work in audiobook format without breaking the bank. Send us a text sample of one of your books or manuscripts, and we'll create an audio sample for you to check out, free of charge.
SOUND EXAMPLES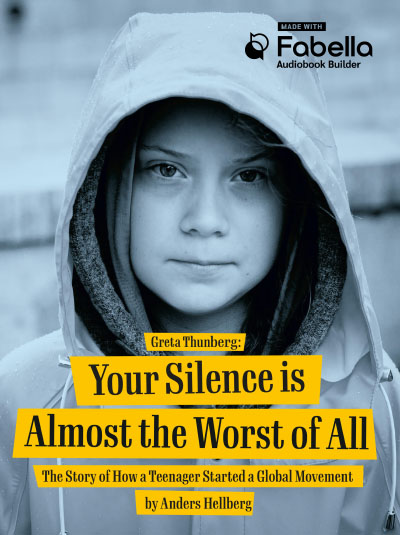 Greta Thunberg: your silence
is almost the worst of all
‍Anders Hellberg
‍Standard Fabella audiobook
‍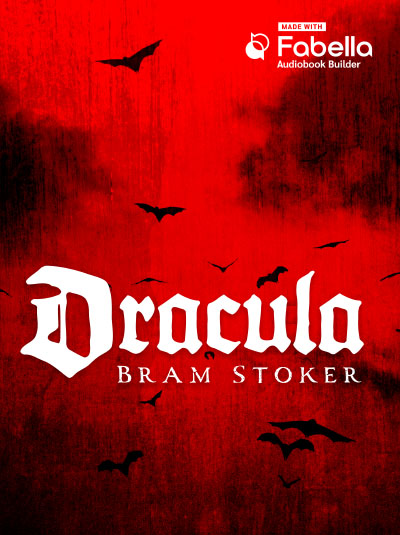 Dracula
Bram Stoker
‍Standard Fabella audiobook
Blood Water
Peggy McGuire
Interactive audiobook
(Wait for the interactivity at 2:55)