Grab your lute and your finest mug of ale: A brand new chapter of The Bard's Tale series is coming to a mobile device near you.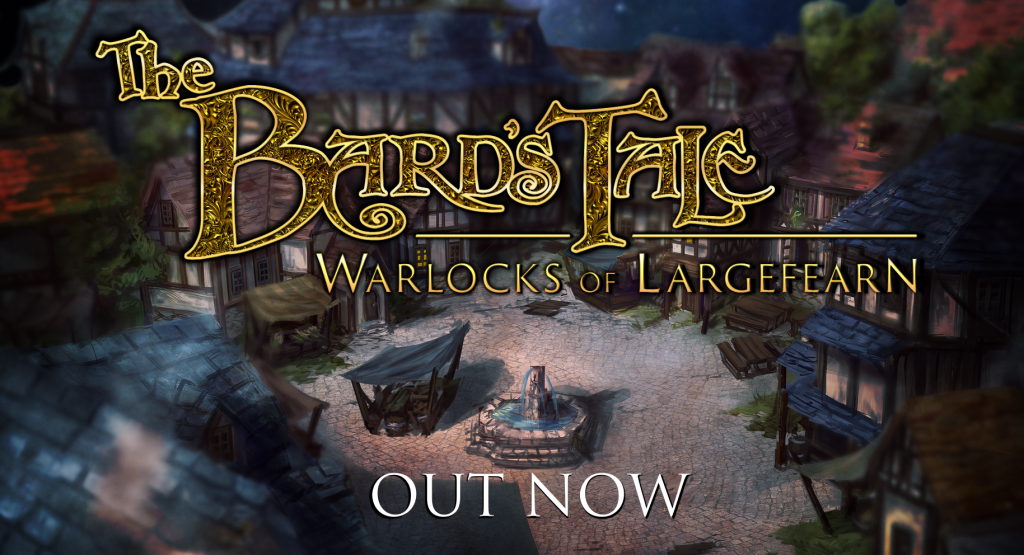 Following its initial release on smart speakers, The Bard's Tale – Warlocks of Largefearn is now available for iOS and Android via the App Store and Google Play.
"Bringing The Bard's Tale to mobile platforms will give people from all over the world a chance to experience this exciting adventure." said Johan Strömberg, Wanderword CEO.
The Bard's Tale – Warlocks of Largefearn is an RPG that will provide you with hours of immersive gameplay. It takes you from Skara Brae to the small secluded settlement town of Largefearn, where citizens are disappearing under mysterious circumstances – and it's up to you to unravel the mystery. In keeping with Wanderword's "heads-up, hands-free" paradigm, the game can be controlled by voice. The available commands have corresponding buttons on the screen for situations where a silent input method is preferable.

"It's exciting to see how Wanderword has brought The Bard's Tale to a new medium, staying true to the world and fantasy while exploring new ways to play. We think everyone's really going to enjoy playing in the Bard's Tale world in a brand new way." – inXile entertainment.
Choose between four playable classes, where you will be able to customize your character with advanced subclasses that can be unlocked through character progression. You will also be able to recruit companions along the way, where they will join you in combat and offer advice on your journey. Beautifully crafted artwork brings the world of Largefearn to life with hand illustrated images of characters, locations and combat.
Features
Four unique classes: Bard, Fighter, Rogue and Practitioner
Unlock and select one of two advanced subclasses to customize your character further:

Bard – Troubadour & Warchanter
Fighter – Warden & Berserker
Rogue – Assassin & Sniper
Practitioner – Conjurer & Magician

Recruit and customize companions
Turn-based combat system that rewards strategic thinking
Large degrees of player freedom thanks to contextual interaction
Beautiful hand drawn illustrations
Voice controlled player action