We are delighted to share the exciting news of our successful grant acquisition from the European Education and Culture Executive Agency (EACEA) for our interactive audiogame project "Officer Kane".
This project is set to revolutionise the world of inclusive interactive entertainment. Designed to be accessible to all, this innovative endeavour will introduce players to a unique and immersive experience that transcends the boundaries of traditional gaming. By harnessing the power of voice-control ("Speech to Text"), an AI-generated narrative, and GPS/SatNav technologies, we are paving the way for a new era of audio-driven gaming adventures.
Officer Kane: An Interstellar Space Trading Game
Imagine a game where you, the player, assume the role of a recently graduated deep- space pilot. Your mission is to explore and transport goods across the solar system, assisted by an onboard-AI that you converse with. Welcome to Officer Kane.
This is no ordinary game. As Officer Kane, the captain of deep space commercial spaceship Lucius, you have full control over the vessel's functions, including the Bridge, Engineering, Navigation, Communications, Logistics, and Commerce consoles.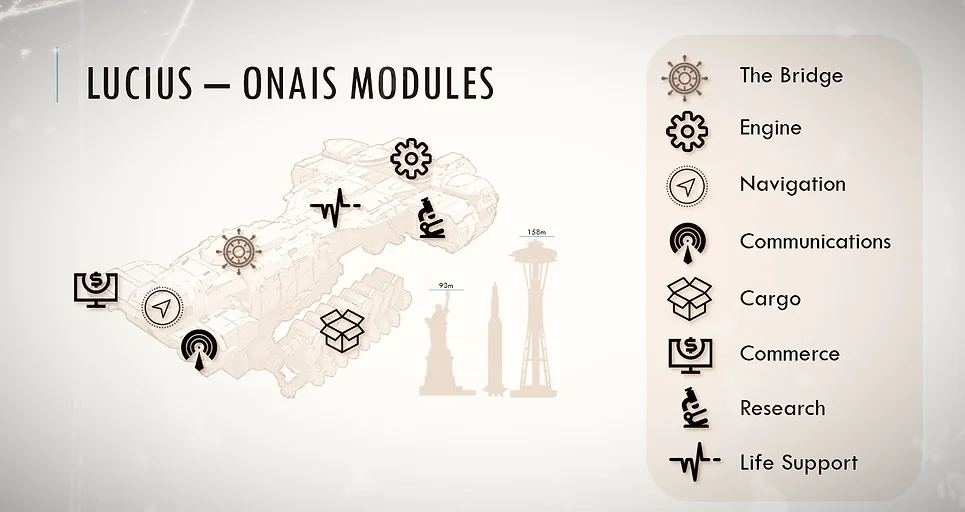 Special features
Officer Kane seamlessly integrates with GPS technology, allowing players to carry out missions and repair their vessel in real physical locations in their neighbourhood. In this collaborative setting, you can challenge friends and fellow gamers, making every moment an opportunity for an epic space adventure.
What sets Officer Kane apart is its emphasis on voice interaction. We have created an engaging and interactive gameplay experience that can be enjoyed anytime and anywhere. Whether you're walking, driving, or simply going about your daily tasks, this audio game is designed to be your perfect companion. What's more, we've made it accessible to individuals with visual impairments and those without the use of their limbs or hands.
Fabella Creator
We are proud to use the cutting-edge Fabella Creator platform, which enables rapid and collaborative development and production. This means that Officer Kane will be accessible on a wide range of devices, from smartphones to web platforms, cars, smart speakers, and more.
The grant received from the European Education and Culture Executive Agency (EACEA) is a testament to the potential and significance of this product. We are deeply thankful for their support, which will enable us to bring Officer Kane to life and share this remarkable gaming experience with players worldwide. Besides Officer Kane we produced more exciting interactive games. Discover all of our releases here.