Meet Fabella, the future of interactive audio.
To empower game developers, podcast producers, audiobook publishers and other storytelling creatives with an easy-to-use tool for designing interactive audio experiences, we are introducing Fabella – our fully-featured visual editor for authoring and deploying content to Amazon Alexa, Google Home and smartphones.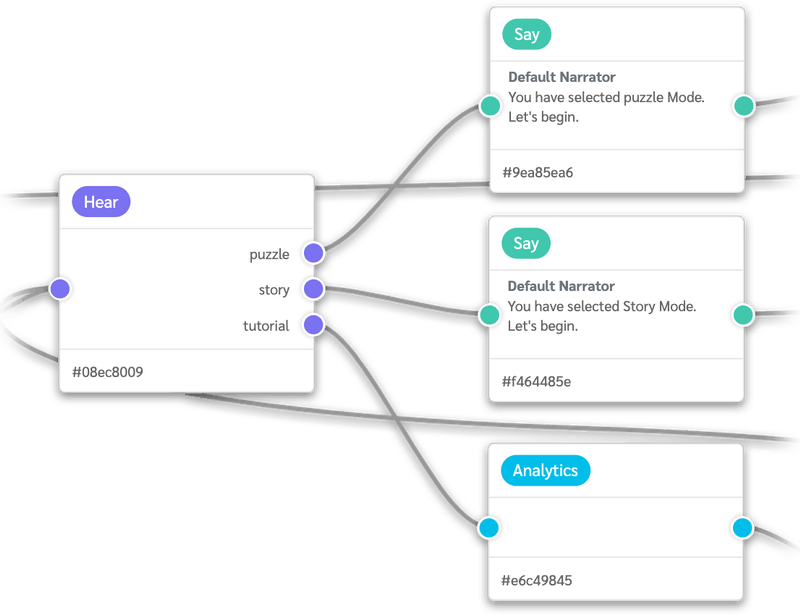 Features

Live collaboration for teams.
The Fabella editor allows your whole team to collaborate on a project in real time..
‍

Multiple independent audio channels.
Dynamic audio system with multiple channels for synthetic voices, looping or one-shot sound effects and music/ambience..

Create once – publish everywhere.
Fabella streamlines the publishing process by offering tools that allow developers to export to multiple platforms including Amazon Alexa, Google Assistant, iOS and Android.

Fast, intuitive editing.
Fabella uses a quick and easy node-based system with drag-and-drop. No advanced coding experience required – beginners can be up and running in minutes.

Expansive library of first class voices.
Fabella offers access to over 600 synthetic voices (narrators, digital actors, promo voice-over) in dozens of languages from the best providers, and you can bring your own voice recordings too.

Advanced game design features.
Highly customizable, ready-made components tailored for gaming functionality.

Geolocation nodes.
Trigger Fabella events based on GPS location. Use it to build virtual exhibitions and sightseeings where speech and other audio content is played back at specific coordinates.
Fabella Business
Want to know how Fabella can be used to put your business ahead of the curve?
Get in touch with the Fabella Business team! We'd love to show you some use cases that demonstrate the true power of Fabella. We're here to give you a tour of the possibilities for voice-driven services that you can build and deploy. You'll be surprised how easy it is to create products that you can talk to, or to add a voice control dimension to existing products and services.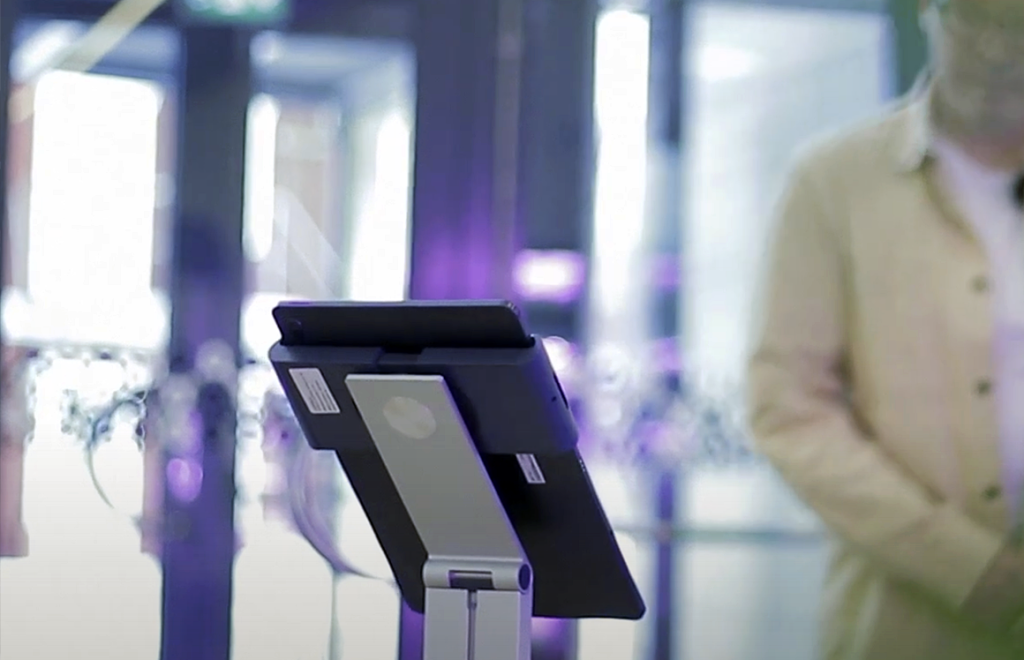 Testimonials
Happy clients
Pricing
Try out Fabella Professional for free! 1 month evaluation period.
Starter
Free
(single user)
---
✓ Up to 2 projects
✓ Up to 100 nodes
✓ Azure synthetic voices
Professional
$39
per month and active user
---
✓ Unlimited projects
✓ Live collaboration
✓ Azure, Polly, Replica voices
✓ Deployment to Alexa, Google, smartphones
✓ Analytics
Enterprise
Custom pricing
---
✓ Unlimited projects
✓ Live collaboration
✓ Custom voice selection
✓ Deployment to Alexa, Google, smartphones
✓ Analytics
Educational
Custom pricing
Multi-user plan for schools
---
✓ Unlimited projects
✓ Live collaboration
✓ Custom voice selection
✓ Deployment to Alexa, Google, smartphones
✓ Analytics
Questions? Contact the Fabella Developer Relations team at developer@fabellacreator.com