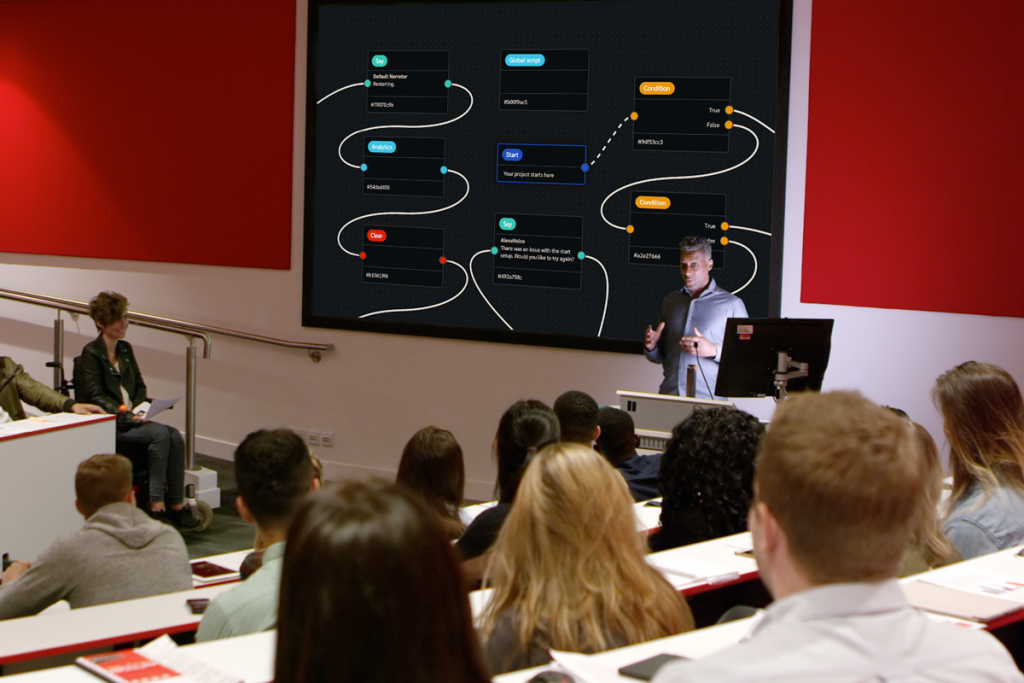 Fabella Creator is being used by Xbox Game Camp and Code Week for narrative design, voice-controlled games, and STEM training with Open AI integration in classrooms.
Just this week, we were invited to participate in two exciting events that showcased the power of Fabella. The first event was Code Week, a European Union initiative that brought together teachers from across the continent to learn more innovative ways to incorporate coding into their classrooms. During the session, we provided examples on how to use Fabella for gamifying lessons, making them more accessible, and using Fabella in teaching no-code programming and connecting to Open AI.
The second event was at Xbox Game Camp in Sweden, where we demonstrated how Fabella can be used to build and test game narratives, dialogues, and interactive experiences for various platforms. Participants learned how to create voice-controlled games and engage players in new and exciting ways.
We're thrilled to continue providing training sessions and assisting more individuals in harnessing the power of Fabella Creator!