Celebrated Swedish artist Alexander Klingspor has collaborated with Fabella to enrich the visitor experience at his latest art exhibition, hosted at the Thompson Hotel in the heart of Manhattan. The culmination of this creative partnership promises an extraordinary audio guide that unveils the profound meanings and inspiration behind Klingspor's captivating sculptures.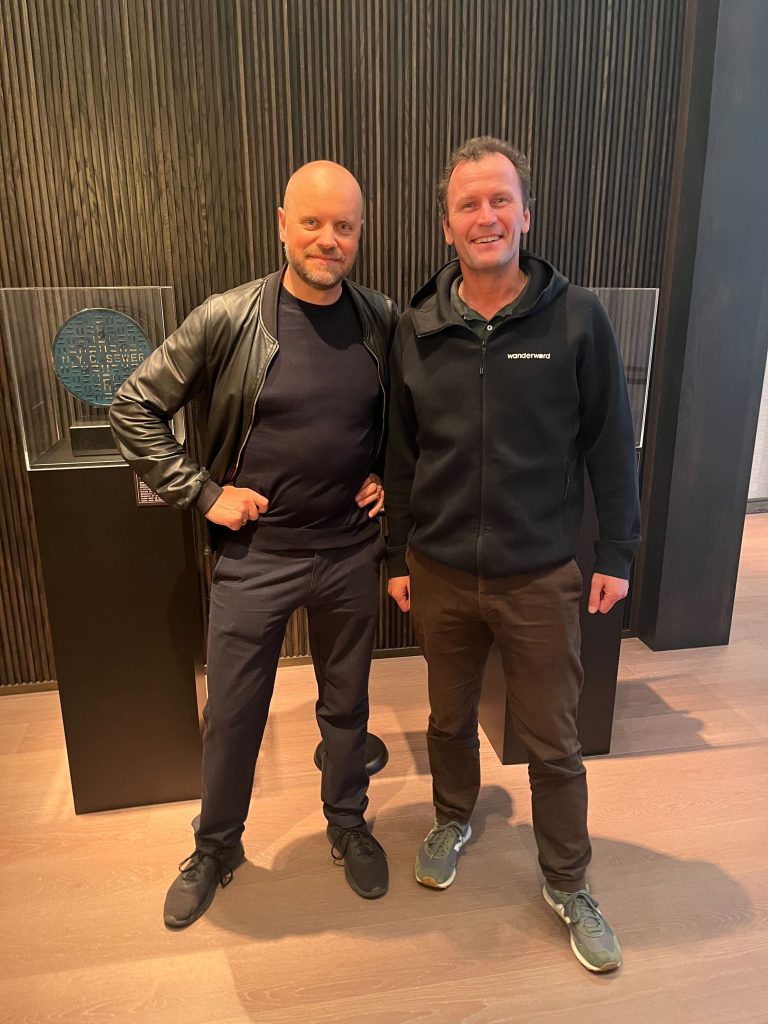 Alexander Klingspor
Based in both London and New York City, Alexander Klingspor is an artist of international acclaim, celebrated for his captivating bronze sculptures that intricately detail animals and human figures. His works have graced galleries and museums worldwide, earning him a distinguished place in the world of contemporary art.
Queen of Sweden
On October 17th, 2023, Klingspor proudly unveiled his latest masterpiece, NYC Legend, in Union Square, New York City. This life-sized bronze sculpture intricately portrays an alligator perched upon a manhole cover lid, paying homage to the enduring myth of sewer alligators dwelling beneath the bustling streets of New York City. The official inauguration of NYC Legend was graced by the presence of Her Majesty, Queen Silvia of Sweden, who joined Alexander Klingspor in revealing this awe-inspiring sculpture.
Thompson Hotel Exhibition
Klingspor's work can be admired not only in Union square, but also in the Thompson Hotel. Visitors will have the exclusive opportunity to access Klingspor's works of art, enhanced by a Fabella-powered audio guide. The audio guide allows people to immerse themselves in Klingspor's artistic world and gives invaluable insights into the creative vision behind each sculpture. The audio guide empowers the overall experience, enriching the appreciation of Klingspor's remarkable art.
Alexander Klingspor's contribution to the art world continues to captivate and inspire. We invite art enthusiasts and the general public to explore the profound stories behind Klingspor's sculptures in Thompson Hotel, made possible by the exciting collaboration with Fabella. Read more about Fabella's opportunities for exhibitions, museums, facilities or other areas of interest here.