Wanderword has created an interactive audio game based on the popular book series Tales of Sasha by author Alexa Pearl and illustrator Paco Sordo, published by Little Bee Books. The game was released on Amazon Alexa devices on August 2, 2021, and has now launched on both Android and iOS.
The game was designed with a "heads up, hands free" approach — where the player is untethered from displays and keyboards — to promote screen-free time to young children. This offers a healthier alternative to excessive screen time, encouraging freedom of both movement and imagination. The decision to expand the game to mobile platforms was based on wanting to reach a broader audience, both abroad and to families that do not have access to smart speakers.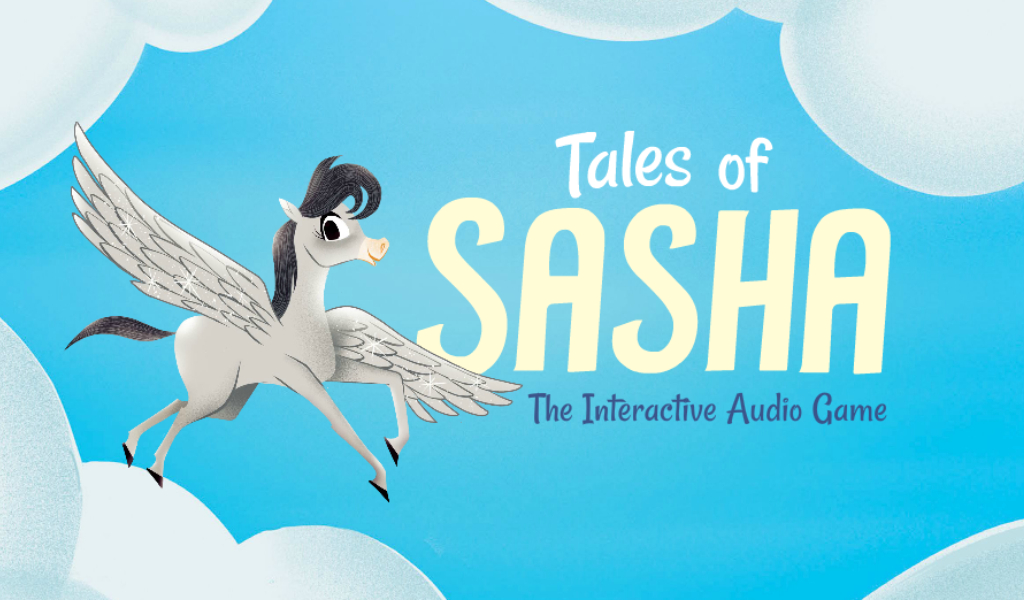 A number of updates have been made with the new release based on feedback from players. One major learning point is that not everyone feels comfortable speaking out loud to their device in all situations, when on the bus or out walking for example. For this reason, the latest update to the game introduces multiple-choice questions as a way to solve math problems. Now players can solve math problems by voice control or the press of a button. Another major upgrade features colorized illustrations from the books, bringing a whole new look to the game across all platforms.
Tales of Sasha: The Interactive Audio Game is full of fantastical tales about a world with magical flying horses. With mathematical word problems on topics such as knitting leg warmers for flamingoes and playing hide-and-seek with zebras, this game introduces children ages 6-8 to math in a fun and engaging way!
Technology today is everchanging and it is great to be partnered with a progressive company such as Wanderword as they continue to bring their interactive audio game to an even wider audience of children and families.
CEO – Little Bee Books
Shimul Tolia
About Little Bee Books: Little Bee Books is a children's book publisher dedicated to making high-quality, creative, and fun books for busy little bees of all ages. Through three imprints, Little Bee Books offers an inspired selection of early learning concept books, board books, novelty books, activity books, picture books, chapter books, nonfiction books, gift sets, middle grade fiction, graphic novels, and more. For more information, please visit littlebeebooks.com.
We're so excited to share Tales of Sasha with more people! With the popularity and ease of access to smartphones, we're looking forward to bringing Tales of Sasha: The Interactive Audio Game to a wider market.
Tova Näslund
Producer – Wanderword
About Wanderword: Wanderword develops and publishes pioneering interactive audio experiences, for the global mobile and smart speaker market. With their tech platform Fabella, they are enabling storytellers to create their own interactive audio stories. Their inhouse Polar Night Studio is pushing the boundaries with cutting-edge production.